This page will teach you how to properly setup, test and begin using the RØDE boom microphone, mic stand, and in-ear monitor if needed.
Please read through this guide carefully before attempting to setup the gear on your own. Finally, if you prefer to learn these materials through a video tutorial instead of text and images, please click here
Microphone Stand
Setting up the mic stand

Before getting to the microphone and headphone monitor, let's first take a look at the mic stand.
Standing up the mic stand
RØDE Microphone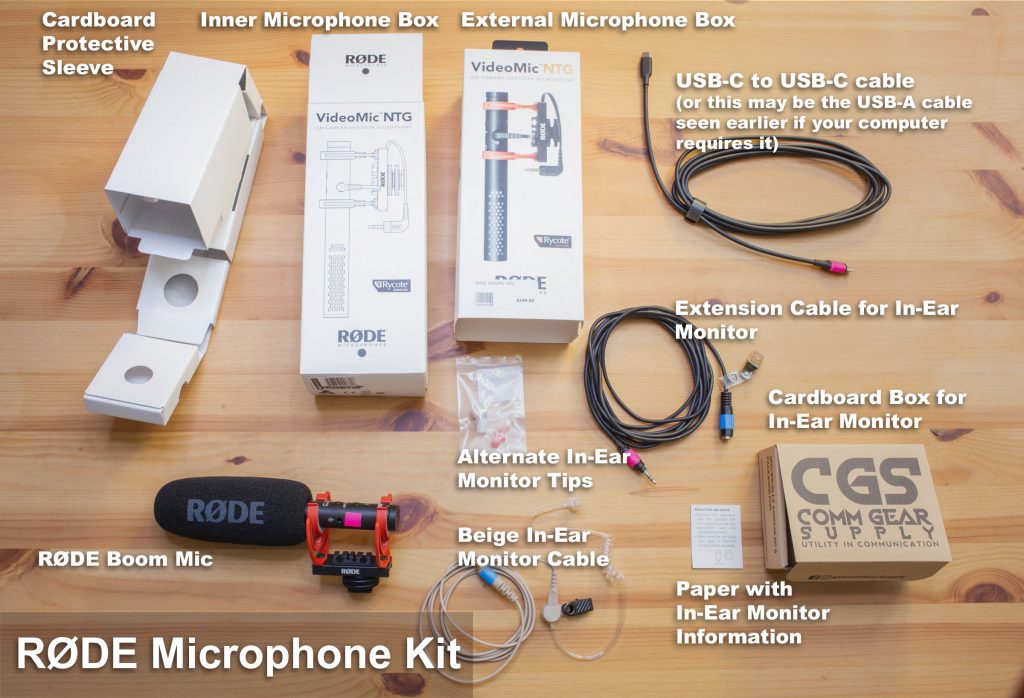 Take the RØDE microphone out of its box and attach it to the mic stand
Examine the microphone and mic settings

Before we plug the mic into your computer, let's take a look at the microphone settings and features.

Attach the cables to the microphone and stand.
In-Ear Monitor (IFB)
Not every setup will require using our in-ear monitor, so please skip this section if it does not pertain to you.
Earpiece tip attachment options

There are several choices to best fit your ear.
Attach in-ear monitor to microphone and clip cable onto your collar
Plug microphone into computer
We are now ready to plug your microphone into your computer.
Mic stand placement & angle
Mic stand height and angle